European
Hunts
All European Hunts at Sand Pine Pheasants Include:
Trained retrievers and dog handlers, cleaned birds, snacks and beverages before and during the hunt, and a King's Feast with beverages after the hunt. Book your hunt for this season, it will be a blast. All you need to bring is your gun and plenty of shells.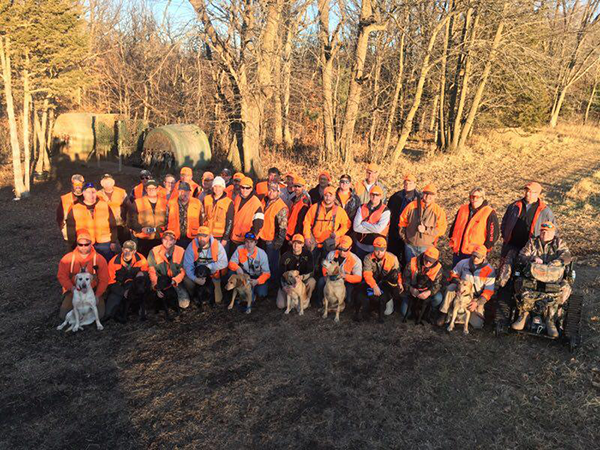 Pricing
200 to 400 Bird Hunt: $355 per person (10 birds per hunter) 20 to 40 shooters.

European Hunt is a $470.00 value per person
10 Birds = $280.00
Guide = $100.00
Bird Cleaning = $60.00
Kings Feast = $30.00
A Lifetime of Memories = Priceless
The European Hunt consists of 10 different shooting stations surrounding a release area in the woods. Hunters will rotate from station to station so they can experience all of the unique shooting challenges that each station presents. Birds will be flying up to 175 feet overhead - over the tops of the trees and various hilly and open terrain for an exciting and challenging shooting experience. Hunts will have up to 40 people (four per station) and all birds shot will be divided up equally among all shooters. There is a minimum of 200 birds, the max is up to the amount of shooting your shoulder can handle! For hunts over 400 birds call for pricing.
The European Hunt is great for corporate outings, fundraisers, bachelor parties, birthday parties or just a fun get together for families and friends. All shooting stations are handicap accessible.
Join us for a European Hunt
Check below for our next hunts
Call now to schedule!
If you want to schedule your own European Hunt on any date or start time that works for your group of 10-30 shooters, give us a call and we will make it happen.

We are open 7 days a week for morning and afternoon hunting!
Call now to make a memory that will last a lifetime with Sand Pine Pheasants. You won't regret it.
Affiliates:

Weather Currently
Weather is currently unavailable.
Our Contacts
12195 Norway Road,
Avon, MN 56310